Services B&B Hotels Spain: Buy our mattresses
Image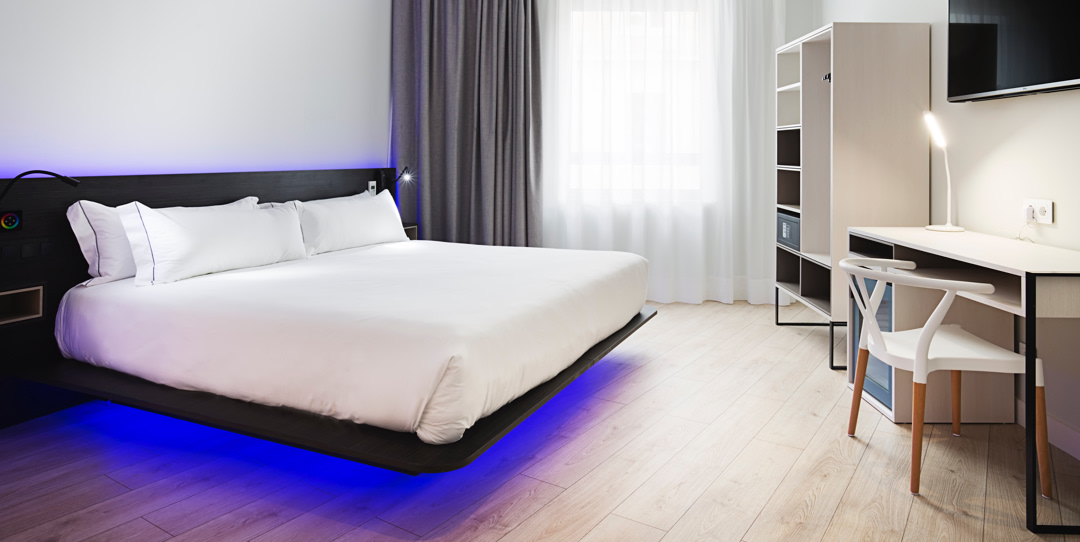 At B&B Hotels we want your experience to be a dream one. Literally! That's why we offer you the option to buy the mattresses we have in our hotel rooms. 
It is not the first or second time that one of our clients comments how comfortable our mattresses are and asks us where he can buy them. For this reason, and because we want to give you all kind of facilities, we give you the option to buy the same mattresses we have in our rooms. 
If you want to sleep like the angels, ask at reception how you can buy your mattress and our supplier will take it to your home either in Spain or in Europe.
We care about your health, and we know how necessary it is to sleep well to maintain a healthy life. From B&B we offer you the most comfortable mattresses so that you can enjoy them both in our hotels and at home.  
We spend an average of 23 years on our mattress throughout our lives... shouldn't we think about having the best rest? Here we offer it to you! 
Don't hesitate and ask at any of our receptions how you can acquire our mattresses.