B&B HOTELS France's sports partnerships
B&B HOTELS is proud to support a wide range of partners: find out more about them.
For more than 10 years, B&B HOTELS has been committed to actively promoting and supporting sports associations and clubs. Read on to find out more about the sports partnerships we've developed over the years in sailing, football and cycling. B&B HOTELS is proud to show its commitment to the Brittany region.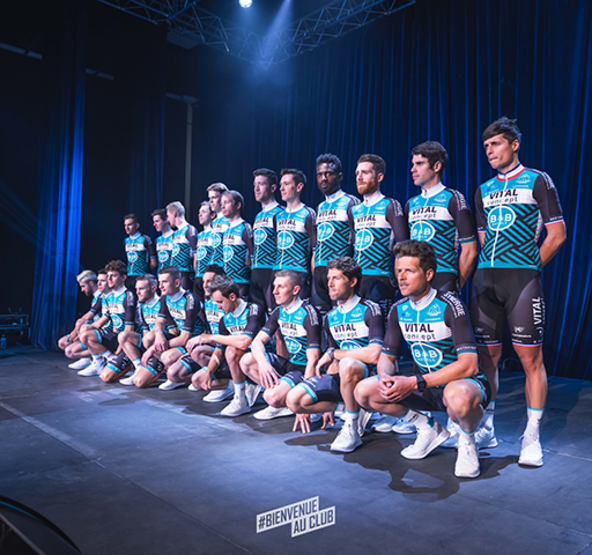 For fans of cycling
B&B HOTELS VITAL CONCEPT
On 1st January 2019, B&B HOTELS entered the world of professional cycling by joining forces with the Vital Concept team in the Continentale Pro division, the equivalent of international cycling's second division.
Joining forces was an obvious choice. As a Breton hotel chain, B&B HOTELS was keen to demonstrate its local involvement by partnering with a Breton team, led by former professional cyclist Jérôme Pineau.
Cyclists will be given a warm welcome at B&B hotels and will be able to enjoy a home away from home, wherever they are in France.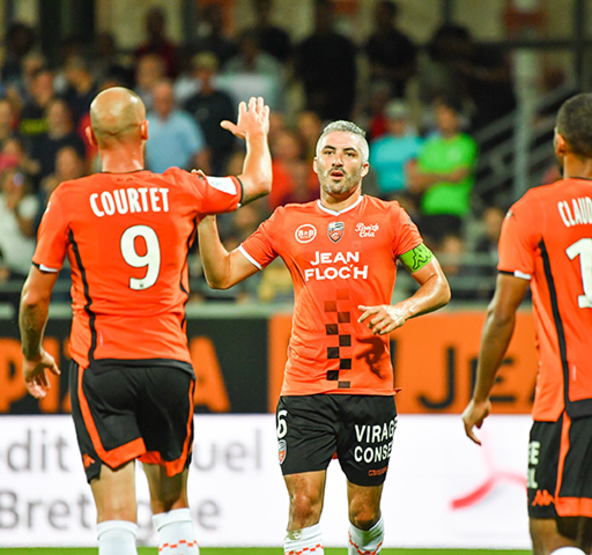 For football fans
FC Lorient - B&B HOTELS
As the official sponsor of FCL for more than 10 years, B&B HOTELS has a lot in common with this iconic football club from Brittany. Both are recognised as key players within the Brittany region and both are seen as symbols of the good-natured commitment for which Brittany is known.
The keenest supporters of FCL will be able to watch matches from the B&B HOTELS stand.
This is a historic and symbolic partnership, both for the club and our company: we're proud to see the B&B HOTELS logo every week at the club's matches.
Solidaires en Peloton ARSEP - B&B HOTELS
Having partnered with the Fondation ARSEP in 2012 and having supported several sailing events, the crew of the Solidaires en Peloton yacht competes to raise funds for research into multiple sclerosis.
Two talented skippers are behind the project, Thibault Vauchel-Camus and Victorien Erussard, both of whom have impressive track records. They aim to provide information and raise public awareness, while encouraging those who are affected by the disease. The money raised is used to fund the Fondation ARSEP's research as part of the fight against this disease.
SUPPORT DEFI VOILE SOLIDAIRES EN PELOTON!
Committed on the water during competitions, Thibaut Vauchel-Camus also works to promote the cause whose colours he proudly wears. Between two training sessions, he takes the time to take patients suffering from the terrible disease of multiple sclerosis on board his Ocean Fifty. 
Would you like to help our skipper advance research into multiple sclerosis? Make a donation!