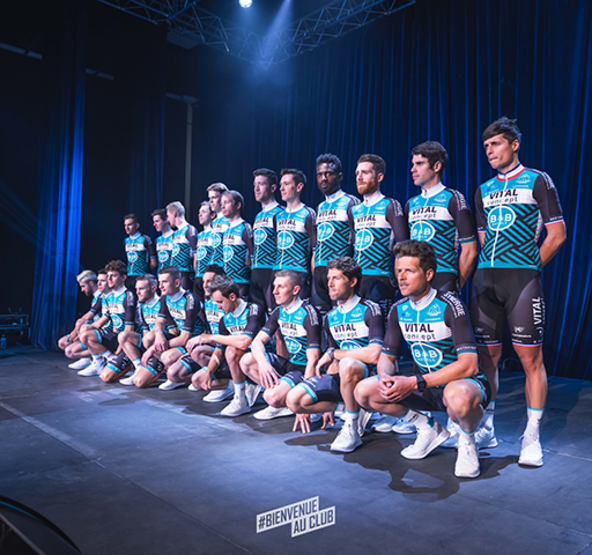 For fans of cycling
Vital Concept - B&B HOTELS
On 1st January 2019, B&B HOTELS entered the world of professional cycling by joining forces with the Vital Concept team in the Continentale Pro division, the equivalent of international cycling's second division.
Joining forces was an obvious choice. As a Breton hotel chain, B&B HOTELS was keen to demonstrate its local involvement by partnering with a Breton team, led by former professional cyclist Jérôme Pineau.
Cyclists will be given a warm welcome at B&B hotels and will be able to enjoy a home away from home, wherever they are in France.