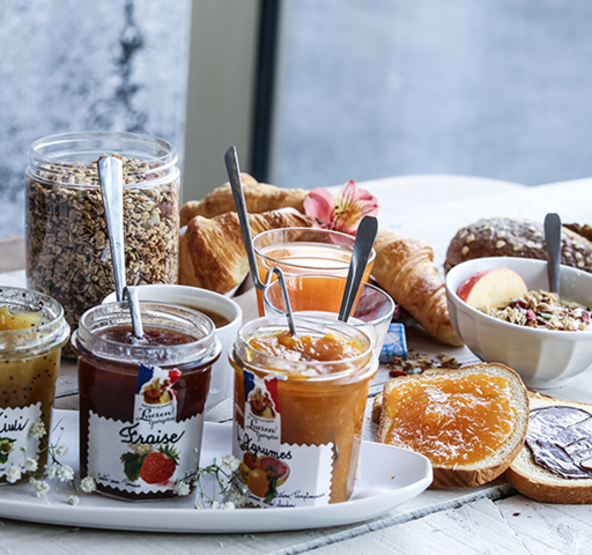 Fancy something sweet for breakfast?
You'll love our croissants, fresh bread and crispbreads, served with delicious traditional jams, made in France, in a range of classic (strawberry, apricot, 4 citrus fruits) and exotic flavours (pineapple & kiwi, mango & passion fruit).
You can also enjoy our fruit compotes and chocolate cereals.