Professional Services and Groups in France
B&B HOTELS has what you need for business trips and group travel.
At B&B Hotels, we take care of our business travellers!
The more nights you spend in B&B HOTELS, the more you save! With the B&B HOTELS Club rewards programme, frequent business travellers can enjoy a wide range of discounts:
- A consistent 10% discount on the price of your room in all B&B France hotels, no matter when you're staying
- 10% off breakfast
- 5% off promotional prices
- Your vouchers are valid on weekends and during the week, across Europe
- 100 points earned per night, redeemable in exchange for rewards
- Time-saving remote check-in
- A special phone number for booking, at no extra charge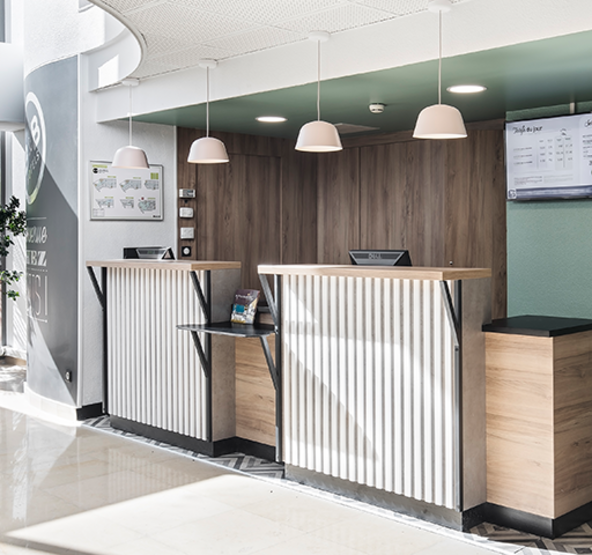 No need to pay in advance for your business trip!
Want to manage your accommodation expenses without paying in advance? B&B HOTELS makes it possible! With the Accommodation card, which is free and easy to use, company employees no longer need to pay in advance for their accommodation expenses at our hotels. To benefit, your company must use a specific kind of credit card. For any other information, contact our Key Accounts department by email: corporate@hotelbb.com.
Our hotels offer numerous benefits, including an unlimited buffet breakfast, free and unlimited wi-fi and covered parking. And, of course, our time-saving hotels are close to main roads!