B&B HOTELS Belgium: discover our measures and sanitary protocol
Travel with complete peace of mind with B&B HOTELS Belgium!
All of our hotels in Belgium are certified by the independent organisation SOCOTEC for their health risk management.
You can be sure that everything is done to welcome you in the best conditions of hygiene and safety. Find here our sanitary measures.
B&B HOTELS Belgium not only offers you a safe and secure experience, but also adapts for you!
Eating and drinking at the hotel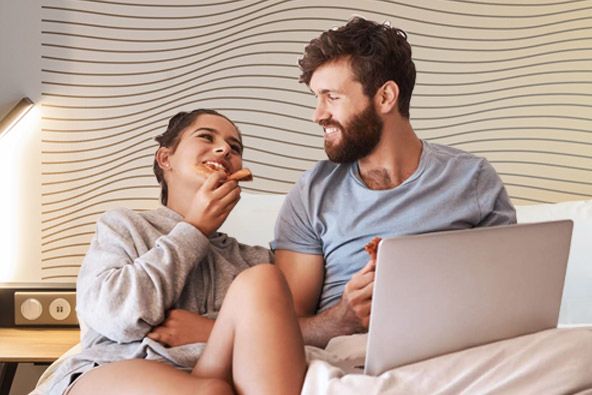 A guaranteed catering solution
As our hotels are located in the city centre, a catering solution on delivery is always possible.
After your working day, you will always find a catering solution adapted to the situation and you will enjoy in your room.
Do not hesitate to ask our hoteliers when you arrive.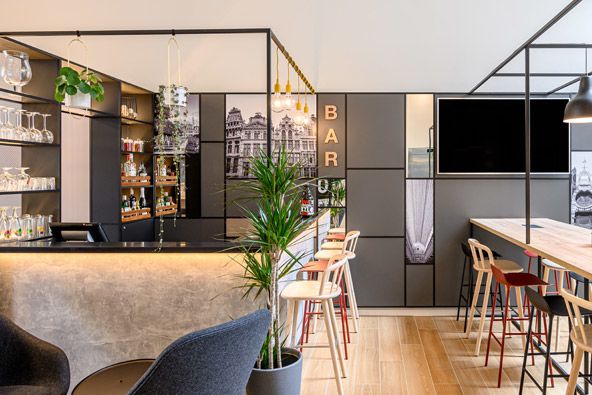 Drinks and snacks
Our bar areas are always open for in-room consumption, only consumption at the table is no longer possible.
You can therefore enjoy a good Belgian beer or other drinks directly in your room.
Feeling hungry? All our hotels offer snacks.
Do you have any questions about your stay in Belgium?
Our teams are at your disposal!
Do not hesitate to contact the teams of our hotels in Belgium, they will be happy to answer your questions.